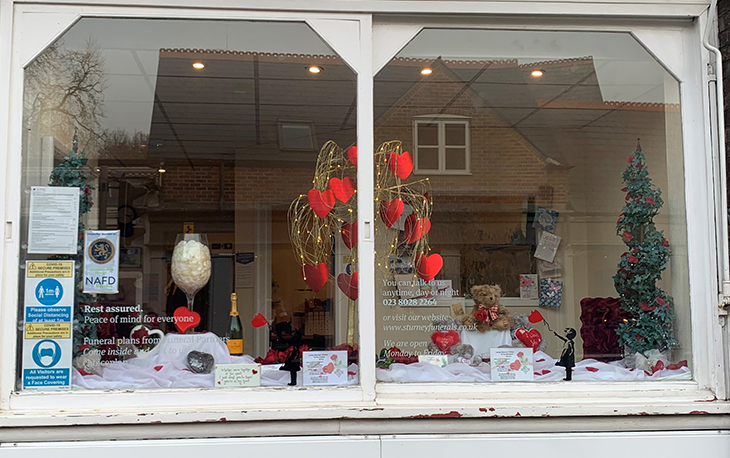 Funeral arranger Helen Osment thoughtfully created a window display in honour of Valentine's Day.
Days of significance such as Valentine's Day can evoke wide-ranging emotions for those who have lost a loved one.
The window included laminated grave cards which read: "Just because loved ones are away from us, we do not stop loving them."
When was Helen finishing the window, a gentleman popped his head around the door and said "Can I ask you why you are doing a Valentines window as you are a Funeral Directors?
my reply was, families forever love, remember and have treasured memories of the ones that have left them, so to include them within the window will refresh fond memories of lives lived of loved ones past and present.
The gentleman proceeded to tell Helen that he had lost his mother 20 years ago and thought about her every day. He had thought about buying something for her grave on Valentine's Day but never thought that it was something that people did until he saw the window and read the cards.
After a cup of coffee and a further chat, the gentleman left but not before Helen gave him a laminated grave card and a red silk rose for his mother's grave.